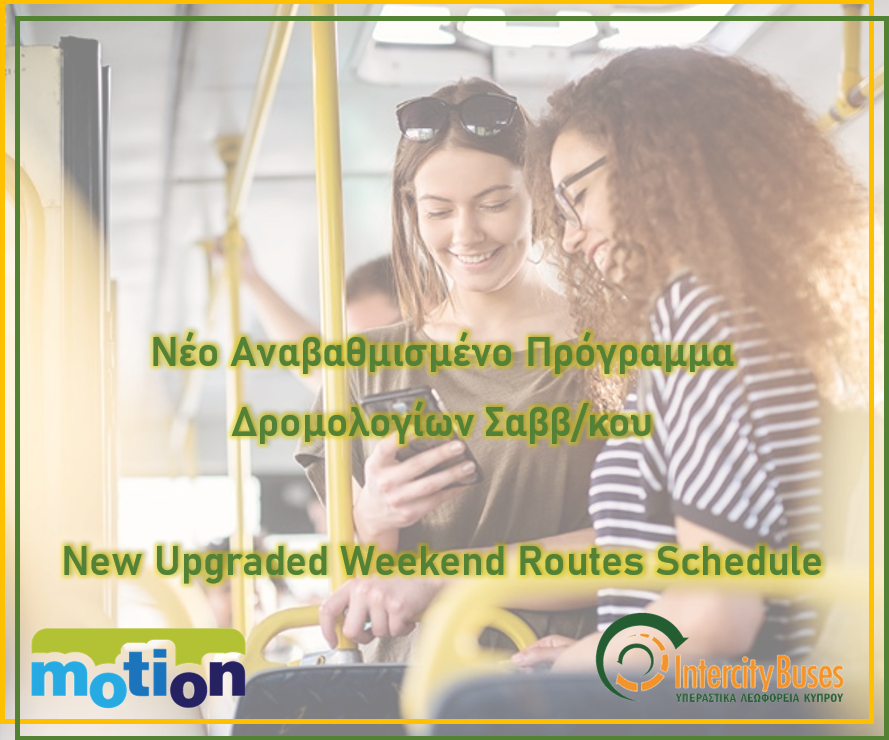 We inform our passengers that από το Σάββατο 24 Σεπτεμβρίου, θα προστεθούν κι άλλες Διαδρομές για καλύτερη εξυπηρέτηση του κοινού.
Νέο Πρόγραμμα από 24Σεμπτεμβρίου 2022
Please be informed of the exact Schedule that will apply from the Company's website, mobile app and Social Media, as at this stage routes will be added gradually as needs arise.
Thank you.